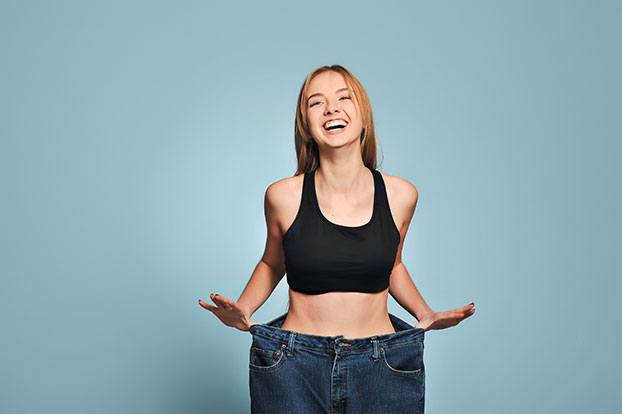 With Laparoscopic Adjustable Gastric Banding, better known as the Lap-Band System, being one of the more popular surgical weight loss solutions, our patients often come to us wanting to learn more about this procedure and its benefits. We understand, the fact that you're simply placing a band around the upper end of the stomach in order to reduce its size and restrict food intake definitely sounds appealing. But even with its many perks, the truth is, not everyone's going to be satisfied with the LAP-BAND System in the long run.
On the other hand, there are just as many people who are perfectly happy with LAP-BAND system years down the road, and depending on your lifestyle and your unique situation, it could be the perfect solution. Here, we'll take a look at five reasons the LAP-BAND System might be the right choice for you.
Minimally Invasive

– Recognized as the least traumatic of all the weight loss surgeries, the LAP-BAND procedure is performed laparoscopically and doesn't require any cutting, stapling, or stomach rerouting. This in turn means less post-operative pain, a shortened hospital stay, and, ultimately, a reduced recovery time.

Low Risks

– When compared to other procedures, there's a lower mortality risk as well as a lower chance of suffering from nutritional deficiencies or hair loss. Patients are also less likely to experience what's known as "dumping syndrome" when it comes to dietary restrictions.  

Adjustable

– The LAP-BAND System can also be adjusted to your own customized weight-loss rate. This is done without the need for additional surgery through an access port that's placed below the skin during the initial procedure. If you and your doctor decide it's time for an adjustment, the size of the band can be either inflated or deflated with the use of saline solution.

Reversible

– Since it hasn't been altered in any way, the stomach typically returns to its original form and function if the LAP-BAND system is removed. This means, no matter the reason, you can restore your stomach if you and your doctor so chose.

Effective

– With more than 860,000 cases performed around the globe, patients lose an average of 40-60% of their excess body weight within two years though its been shown that 65% of excess weight can be lost at one year.
With many surgical weight loss solutions out there, finding the one that's right for you takes careful consideration, and more importantly, the opinion of a professional surgeon who understands your lifestyle. By working with an experienced surgeon, together, you can select the weight loss solution that you'll be happy with for years to come.
Birmingham Minimally Invasive Surgery is a caring group of professionals who specialize in all types of bariatric surgery.  Our surgeon Dr. Jay Long has highly specialized training in bariatric surgery, having completed a fellowship in minimally invasive and bariatric surgery at The Methodist Hospital in Houston, Texas, where he focused on taking care of patients that are morbidly obese.  And we are so proud of our pricing that we publish the costs right on the front page of our website!  Insurance won't pay?  We have a variety of financing options we can offer you so that you are able to get the healthy body you've wanted for years.  Visit us today at http://www.bmisurgery.com/ or give us a call to set up a consultation at 205-833-6907.