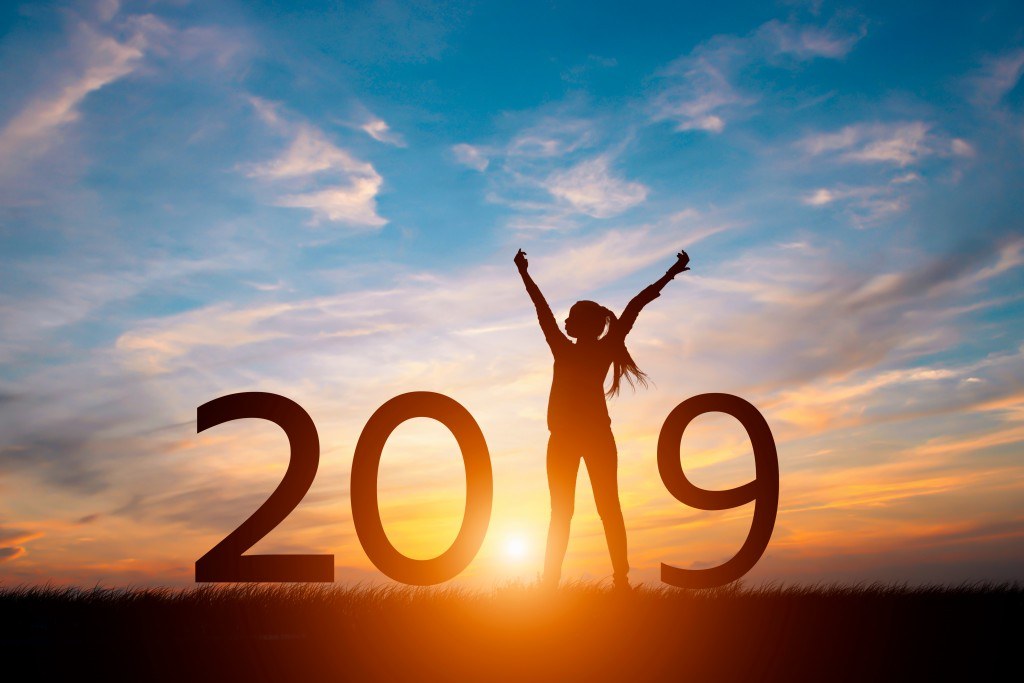 During the holidays, sometimes even despite our best efforts, many of us find ourselves getting off track with our healthy habits. While this can be discouraging, we like to see the quickly-approaching New Year as a prime opportunity to restore those good habits or even take them to the next level.
Especially for those who recently, or not so recently, had weight loss surgery, it's important to keep up with healthy habits that contribute to maintaining or getting back to an ideal weight.
Top 4 New Year's Resolutions for Bariatric Surgery Patients
#1 Begin or ramp up your workout routine.
Even after weight loss surgery, the key is to remember that there's still work to be done when it comes to maintaining a healthy weight, and a big part of that is exercising. Even if you struggle with joint or knee pain, use the New Year as an opportunity to discover the endless ways to get in a low-impact workout, or seek out a new, exciting routine that you look forward to completing each day.
#2 Eat proper portion sizes and nutrient-dense foods.
Again, while weight loss surgery isn't a miracle cure, it's essential to keep your portion sizes smaller and loaded with nutrient-packed foods. Since you're eating less than you use to, it's crucial to ensure you're getting as many nutrients as possible. Now that the holidays are almost over, this is the perfect time to remember how great and energized your body feels when eating the right foods.
#3 Get involved in a support group.
If you aren't already a member, it's time to join a support group. We've seen this be a huge motivator and predictor of long-term weight loss with our patients, and that's why we encourage everyone to get the support they need for as long as possible. Whether through our Facebook support group, Saints for Wellness, or other online or in-person groups, there are plenty of options when it comes to finding one you really enjoy being a part of.
#4 Share your story with others.
Once you've hit your ideal weight after bariatric surgery, it's time to tell your story to those you feel confident and comfortable sharing it with. Not only can it help you practice what you preach, but you can encourage others to live a healthier lifestyle. Whether it's through an online testimonial or talking one-on-one with a friend, inspiring others can do wonders for your mental and physical health. 
As the New Year creeps in, we encourage you to take the time to recenter, set attainable goals, and get ready to accomplish those goals with a positive attitude and wholehearted commitment. Losing weight and/or maintaining a healthy weight is something to be proud of, and 2019 is a fresh start to continue doing just that.
Discuss Your Weight Loss Surgery Resolutions at Birmingham Minimally Invasive Surgery Today
Birmingham Minimally Invasive Surgery is a caring group of professionals who specialize in all types of bariatric surgery.  Our surgeon Dr. Jay Long has highly specialized training in bariatric surgery, having completed a fellowship in minimally invasive and bariatric surgery at The Methodist Hospital in Houston, Texas, where he focused on taking care of patients that are morbidly obese.  And we are so proud of our pricing that we publish the costs right on the front page of our website!  Insurance won't pay?  We have a variety of financing options we can offer you so that you are able to get the healthy body you've wanted for years.  Visit us today at http://www.bmisurgery.com/ or give us a call to set up a consultation at 205-833-6907.